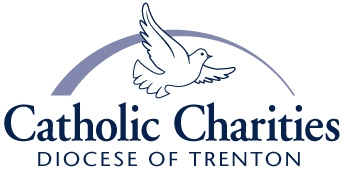 Catholic Charities, Diocese of Trenton provides essential services such as food, clothing, and shelter to more than 100,000 New Jersey residents each year. Their programs are in place to help people and families to learn to be self-sufficient. The "On My Own" Supportive Housing was developed by the Catholic Charities' staff to create safe and comfortable home environments for those diagnosed with persistent and serious emotional disorders.
For more than 12 years, Jarons Furniture has been assisting in the furninshing of consumers' homes. They are proud to partner with Catholic Charities "On My Own" Supportive Housing program. In the Catholic Charities, Diocese of Trenton Spring 2014 newsletter,The Spirit, Jarons furniture owner, Greg was quoted saying, "I hope in the evening when you and your staff put your heads down on your pillows you take a moment to grasp the true beauty of the holy work you do. To hear you describe how the furniture makes a house a home and brings beauty and light to someone who may not have had the beauty of light in their life is remarkable. It really caused me to stop and reflect on the purpose of our work at Jarons Furniture. At times, we all go about our day with urgency but seldom stop to realize the great impact something as insignificant as furniture can make in a home. Keep up the good and holy work you do and Jarons will continue to do our small part in the process."
To learn more about Catholic Charities, Diocese of Trenton, click here.