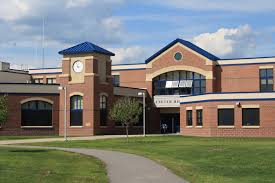 This month, we've already discussed the necessary pieces of furniture a library needs. Now, let's take a closer look at how to utilize that furniture to make the library a space where students can grow and learn! As School Library Month draws to a close, we have put together a list of the best tips from professionals to help you arrange and decorate a library to create an optimal learning environment for your students.
Create a logical flow. A library needs to be organized in such a way so that finding resources or easy reads is simple. Traditionally, this is done using the Dewey Decimal System. If your library has seen better days and needs a hard reset, the easiest way to tackle this task is to pull all of the books from the shelves and start organizing them into piles. Then, use stickers to label the spines of the books with their Dewey Decimal number and an annotation of the author's last name. You can further classify books within your school's data base by publisher, publish date, and other relevant information.
Reset your collection. A library should have the most up-to-date information, as well as the classics that will always remain staples in education. Each year, it's important to comb through the collection your library has and to get rid of books with outdated information. It's also important to look out for books that may be worn or damaged in any way. Certain dated items that aren't useful anymore should be taken off of shelves to preserve valuable space, and either recycled or kept in an archive.
Provide adequate lighting. Of course, a library needs proper lighting. If your library has individual desks, each setting might require a small desk lamp that provides horizontal lighting. Overhead lighting should provide enough vertical lighting so that students and teachers can properly see books, computer screens, and each other! If your library setting has windows, blinds are necessary to prevent too much glare from the sun throughout the day. When it comes to window treatments in a school setting, you want something stylish and functional that can withstand damage small children might cause to them.
Install safe and efficient shelving. When it comes to displaying your library's collection, the shelving units used should be constructed and installed with safety in mind. Shelving units that line walls should be anchored to prevent them from tipping over. Heavy items should not be placed on the tops of lower shelving units, as they can easily be pulled down by young children and cause damage to the child or the book. If the shelving units your library utilizes have sharp corners, cover them with protective rubber or foam to prevent small children from injury.
Spark imaginations and inspire with decor. The library should be bright and inviting to all students who enter, making the decorations one of the most important aspects of a library's setup. According to the experts at CertaPro Painters of Lower Makefield, a library should be painted in a bright color that evokes the excitement that learning provides.  Many librarians choose to decorate a bulletin board each month with upcoming school events, famous author's birthdays, or fun facts about literature. This space can also be used to honor students who have performed exceptionally or celebrate outstanding teachers for their achievements.
Celebrate School Library Month with these library optimizing tips!