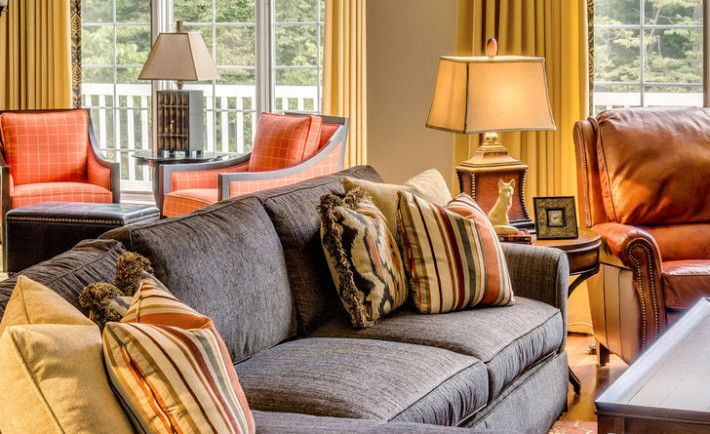 Between everyday uses and the constant desire to keep a room looking updated, furniture can get a little worn out or dated. Luckily there are certain measures you can take to protect your existing furniture, and even restore furniture pieces you thought were doomed.
The following tips will help you prevent damage to pristine pieces:
Prevent painting problems. Removing your furniture when preparing for a home improvement project is the best option to protect it from any paint spills, according to Elmhurst painters. If you have larger furniture pieces that are difficult to disassemble or move, protect it by covering the furniture with a cloth or plastic tarp. To ensure protection, tape around the bottom perimeter to make sure the plastic is secure.
Master moving furniture. To make sure that your furniture is getting the most protection during a move, you'll want to dismantle each piece and store in bubble wrap. This will help to cushion the pieces while they are being moved and prevent scratching and denting.
Stop every day wear-and-tear. Whether its spending the day in your favorite chair with a good book or propping your feet up on the coffee table, the daily use of furniture is inevitable and we forget to be mindful of possible damages we could be causing. In order to avoid easy wear-and-tear, purchase quality pieces of furniture. A coffee table with a durable wood finish will last much longer, especially if you're constantly propping your feet up on it. Consider the materials a piece of furniture is made with prior to purchasing.
If you have a piece of furniture that needs some love, you can restore it back to its former beauty rather than purchasing a new piece:
Fill in scratches. A common problem with wood furniture is that it can be easily scratched. These scratches can make a piece look worn out and unsightly, but there are many quick and easy solutions to giving your wood furniture a mini cosmetic makeover. To get rid of scratches, there are several methods you can try. For instance, some people swear by rubbing walnuts into specific areas to fill them. The more conventional way to repair scratches is to use a kit that usually involves applying stain. No matter what method you choose, repairing the scratches on wood will get rid of that worn look.
Reupholster your pieces. Mahwah, NJ interior decorator Susan Keefe believes that reupholstering furniture that is stained or outdated is the best way to give it new life. There are so many options when it comes to upholstery, from modern, chic patterns to solid colors. By reupholstering your furniture, you can refresh it while giving your home a new, updated look without having to purchase new furniture!
These furniture protection and restoration tips brought to you by the experts at Jaron's Furniture.