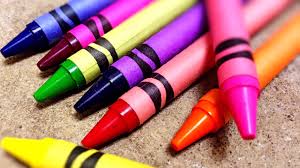 Is there a toddler running around your house? If the answer is yes, the chances of having a work of art drawn on your walls, flooring, furniture or clothing is rather high. Children like to express themselves in any way that they can – this includes using their art supplies on your home's surfaces. In honor of National Crayon Month, we rounded up the best ways to remove crayon from surfaces around your home. just in case your child's masterpiece ends up somewhere other than their paper.
Here's how to remove crayon from the following surfaces:
Walls: The experts of Englewood, FL painters recommend heating the crayon marks with a blow dryer. Next, use a wet, soapy wash cloth and scrub the surface. If this doesn't work, make a paste of equal parts baking soda and water and scrub the stain with the paste. Another tried and true method is Mr. Clean Magic Erasers. Though it's not DIY, it still works wonders and can be used on multiple surfaces and for various stains. Use with caution – scrubbing too hard can remove the paint from your walls.
Hardwood Floors: There are a few solutions for removing crayon from hardwood floors. One option is to use mineral spirits. This is a type of solvent used for cleaning grease and grime, but it works well with crayons on hardwood floors, too. You can also use Goo Gone, which cleans up stains and sticky substances. If you don't have mineral spirits or Goo Gone available, scrub the area with dishwashing detergent and water.
Countertops: One of the easiest ways to remove crayon from your countertops is to spray an all-purpose cleaner on the stain and scrub away. Once again, warm water and dish soap or a Magic Eraser will also do the trick.
Carpets:  Start by removing crayon from your carpet by scraping off as much of the wax as you can. Follow that with a carpet cleaner. You can also place a paper towel over the stain and heat it with a blow dryer. Any spots that aren't absorbed into the paper towel can be dabbed with hydrogen peroxide.
Clothes: Similar to the carpet, first scrape off as much as you can. Then, throw the clothes in the wash on a high setting. If there's an entire pile of crayon covered clothes, wash the load with hot water using laundry soap and one cup of baking soda.
Furniture: As an interior decorator in Englewood Cliffs, NJ, Laura Maxwell has seen it all when it comes to furniture stains, particularly amongst families with young children. Like other fabric based surfaces, start with a scraping. Then make a mixture of dish soap and warm water. Use a brush to scrub the stain away.
When removing any crayon marking, make sure to test a small hidden space with your desired cleaning method to make sure it's not going to further damage the surface. A little elbow grease goes a long way when removing crayons from surfaces. Most methods are DIY, saving you a fortune on home cleaning costs! Remember these tips the next time your child's masterpiece ends up somewhere other than the drawing board.