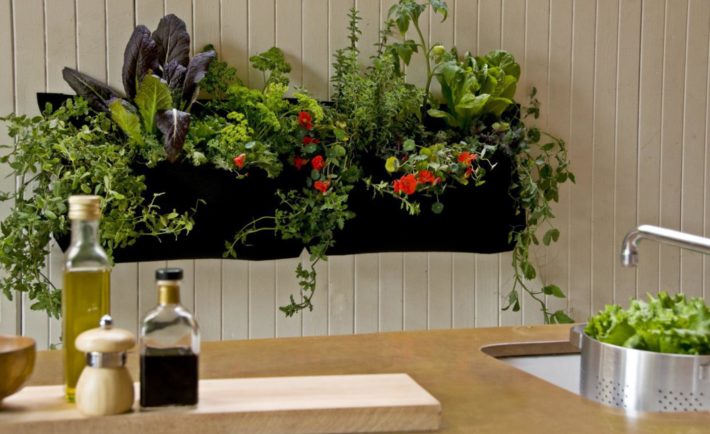 When you think of home design, your mind probably wanders to paint color palettes, patterned drapes, and accent rugs. Our friends at Clark Team Designs, a group of interior decorators in Carmel, say it's important to think outside of the box when it comes to accessorizing your home.
Plants and flowers are an amazing way to accessorize throughout your home. Whether you're looking for a solution to that boring bedside lamp you can't get rid of or simply want to breathe new life into your kitchen, plants are the answer. In celebration of National Decorating Month, here's a closer look at the best ways to work plants into your home design:
Simple Succulents. These small, low-maintenance plants you can work into any room in your home. If you don't have a green thumb, start with a few well-placed succulents like Mistletoe Cactus, Jade, or Aloe plants in your kitchen window or in your home office. They come in a variety of shapes and sizes, some with small, rounded leaves other with lengthy, pointed ones. Choose the succulents that speak to you!
Trouble-free Trees. Incorporating a tree into your home decor can help generate oxygen in your home, deter illness, and even help you be more productive. Weeping Figs, Rubber Figs, and Ficus trees are all excellent indoor tree options. Expert tip – keep the potted tree on a small platform with wheels. When it comes time to clean, you'll be able to move your greenery around furniture and out of the way. If you're looking for a smaller option, consider a Bonsai tree to store on your desk.
Painless Plants. Choose plants that are going to thrive in the home environment you can provide. If you live in Fargo, you're not going to be able to keep a palm tree alive in your kitchen! Instead, opt for Phalaenopsis plants, like Orchids. They require a lot of humidity, making them excellent additions to any kind of bathroom decor. No matter where you live, your orchid will absorb all of the moisture in the room whenever you shower.
Tiny Topiaries. These artfully-shaped plants are the perfect accessory to any home design style. Topiaries offer that classical feel without all the fuss. They don't require direct sunlight so they can live anywhere in your home. Use them as a living centerpiece in your dining room or as an eye-catching accessory on the end tables in your living room. Shop your local nursery to find the topiaries that work for your home.
If you're not comfortable with maintaining live plants in your home or you're housing small children or pets, you can always find faux plants at your local craft or big-box store. Dress up your home with plants this spring!