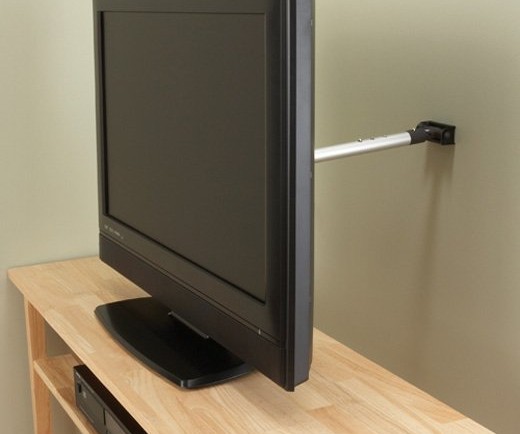 At Jarons, our customer's safety and satisfaction is always a priority. Furniture tipping has become a growing epidemic in the United States. On average 40 children are taken to emergency rooms daily with injuries caused by furniture tipping. A majority of these injuries are caused by heavy furniture items, including desks, bookcases, and dressers.[i] Jarons, along with a number of businesses are recognizing the dangers that furniture tipping poses to children. Some retailers are recalling products that are known to be a tipping hazard.
Furniture tipping is preventable. When purchasing new furniture, keep your child safe by following these tips:
Secure cabinet doors and drawers with child-proof bumpers that prevent children from opening them. This will inhibit their ability to climb onto open drawers or doors, which can cause the furniture to tip.
Affix heavy furniture, including bookshelves and televisions, to walls with L-brackets to prevent them from tipping. These anchoring devices are inexpensive, and can withstand the weight of the furniture should your child decide to climb it.
Store televisions on a low stand with a wide base, and ensure the television does not exceed the weight limit of the stand. If necessary, mount the television to the wall.
Avoid top shelf teasing – don't punish your child by taking away a toy and storing it on a high shelf. In this way, you are challenging the child to try to find a way to access their toy, which can bring them to climb up furniture.
Ensure that electronic cords are tucked away so that children cannot trip or pull on them and cause the electronic to fall.[v]
If your child is injured in a furniture tipping accident, contact the personal injury lawyers at Naftulin & Shick. Often there are financial and emotional damages caused by a furniture tipping injury, and Naftulin & Shick are experienced in dealing with these types of cases.
Protect your child from a furniture tipping injury with these furniture safety tips.