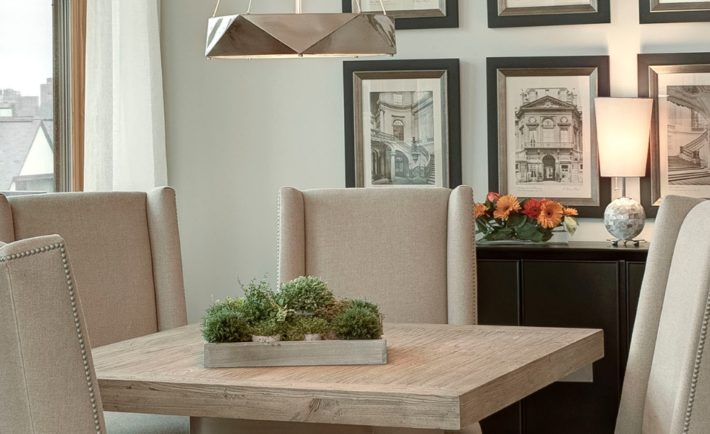 Are you a first-time homeowner or someone looking to redecorate the place you've lived for years? Do you want to do this without breaking the bank? Then you've come to the right place!
Buying a house is expensive, but the upkeep is even more expensive. When it comes to turning that house into a home, putting a budget into place is vital. Achieving the cozy, beautiful home of your dreams is attainable – and on a budget, no less. Here's how:
Know what pieces you want to invest in and what pieces you don't. Typically, sofas, mattresses, and dining room tables are the items you shouldn't skimp out on. These items will be used frequently, so they need to be able to withstand wear and tear. Accessories, like lighting and picture frames, are items do not need to take up a large chunk of your budget. These are items you can hunt for on a bargain. Check local thrift shops, craft stores, and yard sales for unique deals!
Ask around for hand-me-downs. Is anyone in your family getting rid of a gently used couch, chair or end table? Most of the time, you can acquire furniture from your friends and family for a really low price, or even better – free! If you don't have the money to invest in the larger items, it's definitely a good idea to see what the people you know have laying around. This frees you up to save more for something new.
Hunt for antiques. You probably won't find a sofa you adore at a garage sale or flea market, but you can definitely find unique items to spruce up your place. From old trunks and chests, to books, trinkets, and artwork, you can find unique items in the most unexpected places. As an added bonus, these items won't put a major dent in your budget.
Shop Craig's List. It's a great marketplace for people looking for affordable furniture, but it's important to proceed with caution. Most of the time people listing their items on there are moving or looking for a quick way to get rid of something they no longer need. This leaves you open to potentially negotiating with the seller.
Take on a DIY project. As of early 2017, there were about 150 million active users on Pinterest. This platform is the home for all things DIY. If you are looking for new ways to decorate your home on a budget, this is the place to find all of the best ideas. Search through the billions of pins to find projects that meet your budget requirements and design aesthetic. The only thing you have to lose is the time you spend once your sucked into your favorite boards!
Furnishing your home on a budget can be simple! For more tips on how to decorate your home on a budget, reach out to Sherry Compton, a Sumter interior decorator.