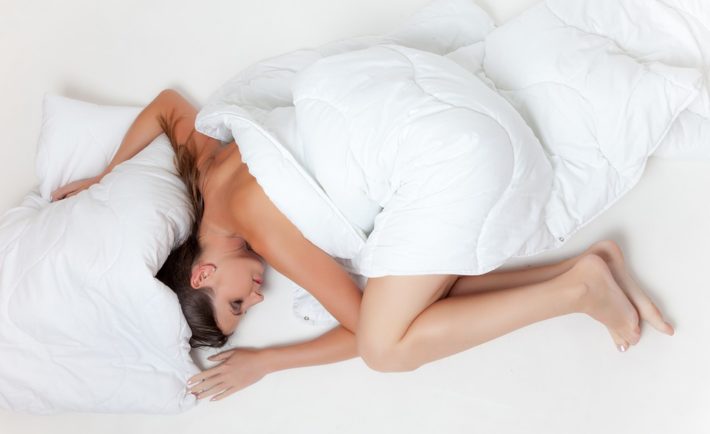 Did you know that how you style our bedroom can actually affect your ability to have a good night's sleep? Our quality of life is dependent on the quality of our interior spaces. It is important that we take care in designing our spaces thoughtfully, with an emphasis on our bedrooms. These 3 secrets will help you create a bedroom that promotes a better night's sleep.
Allow Darkness. Lights communicate to your brain that it is time to wake up, so keeping your room dark is one of the main foundations to promoting better sleep. If you live in an area where there is a lot of light pollution or an area where your bedroom windows face the rising sun, invest in light-eliminating curtains to block out lights and activity that would otherwise cause anxiety and distraction. It's important to eliminate as much light as possible in the bedroom. This includes the glow of our electronic devices. Many of us use our phones as our alarm clocks, but the light from our phones can also be disturbing to our sleep cycles. Try an analog or vintage alarm clock rather than your cell phone. Coming out of a deep sleep to the brightness of your phone can be damaging to your vision.
Similarly, televisions in the bedroom can be a distracting light source for your sleep cycle. Use an armoire to conceal your television while it is not being used. While it can be comforting to fall asleep with the TV on, the light from the monitor can disrupt your sleep pattern. If you absolutely need the television on to fall asleep, set a timer so it turns off automatically, or replace the habit completely with soothing music or a sleep meditation recording. In addition, use soft lighting in your bedroom. Try investing in bedside lamps with low wattage light bulbs to avoid the use of overhead lighting during the night. Bright lights remind the brain of wake time, and it is important to enhance and promote the feeling of sleep time.
Clear Clutter. Too much clutter can disturb your ability to have a good night's sleep. Always keep your work out of the bedroom to promote relaxation and peace. The more your bedroom promotes a  feeling of leisure, the more it will actually feel like a luxurious place. Keep household items like your laundry basket in a closet or other enclosed area. Leaving clothes around the room can remind one of daily tasks and chores that need to be done. By neatly enclosing these items in a designated place, you'll eliminate the look and feel of a clustered space. The same goes for all of your personal items. Clothing, jewelry, and accessories should all have a place. Keeping your items organize will promote a feeling of an organized life.
Color palette. Soothing colors can actually promote relaxation and enhance your ability to fall asleep and feel calm. Muted earth tones, such as blues, creams and greens, are ideal colors for bedrooms, according to the experts of Aurora painters. Try to avoid bright and loud colors in your bedroom to create a more restful atmosphere. Pale gray is the perfect color for bedrooms. It creates a sense of balance in any kind of lighting, plus it plays well with accent colors like lavender, pale pink, and cool blue. Use these hues in your bedroom accessories like your comforter and wall art to create the ultimate relaxing space.
Sleep is an important and sacred part of our everyday life that benefits both our physical and mental health. The better sleep we get, the better we feel throughout our day. Simple design concepts, like light, color, and organization, create the foundation for the perfect night's sleep. By utilizing these tips, you too can promote a better and healthier sleep for yourself. For more relaxing bedroom decorating tips, contact Angie Lowry, a Smithfield, VA interior designer.